Comprehensive, Convenient and Cost-Effective Dental Care
Routine checkups, with regular x-rays & professional teeth cleanings, help preserve the natural dentition and supporting structures by preventing the onset, progress and recurrence of dental diseases and conditions, keeping your teeth clean & healthy.
Dr Wadhwa may give you detailed instructions to improve your at-home oral hygiene, which will help in eliminating the need for costly dental procedures later on. These will include, Brushing at least twice a day, floss daily, rinse properly with water after eating and drinking and getting on a healthy balanced diet.
If you don't remember your last dentist visit, then you're probably overdue for one.
Tooth Colored Fillings
Tooth-colored fillings, also called white fillings, are dental fillings for cavities that restore and mimic the natural appearance of tooth structure. In addition to restoring teeth that have fractured or decayed, tooth colored fillings may also be used cosmetically to change the size, color and shape of teeth. This quality is particularly useful in closing gaps between teeth; repairing chipped teeth and making teeth appear to be more straight or even. Damaged tooth colored filling can be easily repaired too.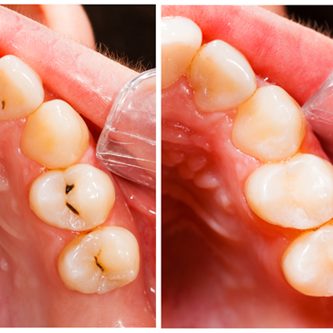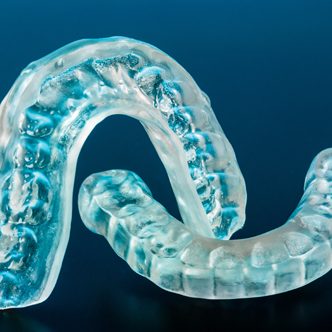 Mouth Guards
If you're into contact sports, lead an active lifestyle or suffer from bruxism (teeth grinding), then we highly recommend investing in a custom mouth guard, which provides you a better fit and higher level of protection against oral injuries as compared to an off-the-shelf one at the local sporting goods store.
A custom mouth guard from CarDental is a better investment because:
A better, more personalized fit
Improved comfort
More protection against tooth loss
Protection against concussions
Occlusal Adjustment
Occlusal Adjustment commonly known as Bite Adjustment is the reshaping of the incising or chewing surface of your teeth so that they come together properly due to some interference. Interferences can develop due to an accident or generally due to wear over time. Though it may seem like a trivial issue that your "bite is off" but it really isn't as this means that the jaw is not sliding into its natural position, putting undue strain on jaw and neck muscle as they aren't able to fully relax.
The team at CareDental examines your jaw closely for symptoms and go through a couple of checks like biting down on a mylar paper before beginning the bite adjustment procedure so the jaw is able to slide back into its normal position.