Child Friendly Dental Practice
P
arents often tend to ignore any problem in their children's teeth. Some believe that since the baby teeth will fall anyway, there isn't any need to get the cavities treated. However, it is important that any cavity or infection even in their baby teeth be treated at the earliest to prevent any spread of infection.
Children's baby teeth are important because they are needed for speech, eating and most importantly to maintain space for the permanent teeth, developing underneath them. If your child's baby teeth are healthy, the permanent teeth will most likely be healthy and will grow into the correct position.
Our specially trained staff treat your children's teeth in the most pleasant and pain-free manner. It is important for children to understand the need to maintain good oral health, proper brushing techniques themselves and also to have fun in the process while maintaining a positive attitude towards dentists. Additionally, parents are given information on finger, thumb, and pacifier habits, advice on preventing injuries to the mouth and teeth of children.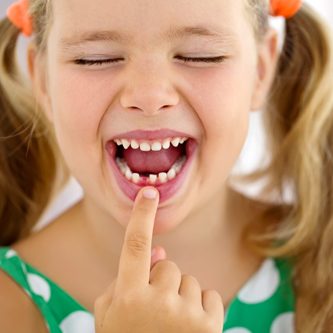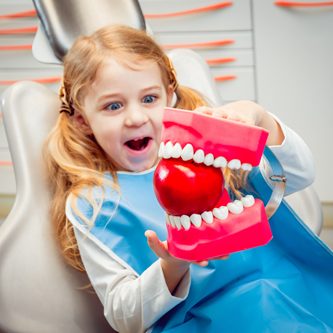 Services offered:
General checkup and cavity detection
Teaching the correct method of brushing
Fluoride application
Pit and fissure sealants
Tooth colored fillings
Habit breaking appliances
Orthodontics
CareDental is a child-friendly practice, where the team is very gentle with kids, ensuring they develop a positive relationship with everyone at CareDental.